How to motivate your sales teams and boost your conversion rate
Any senior living professional knows that strong lead flow is good, but a high lead-to-tour and  tour-to-move-in conversion rate is better.  So how do you help ensure that anyone who fills out a form on your website or calls the number on your ad chooses you over the guy down the street? Here are some top tips on how to boost your conversion rates and watch your occupancy climb:
1) Don't ask to call, just call. 
When prospective residents and their families fill out a form, they give your team permission to call them and email them, unless otherwise stated.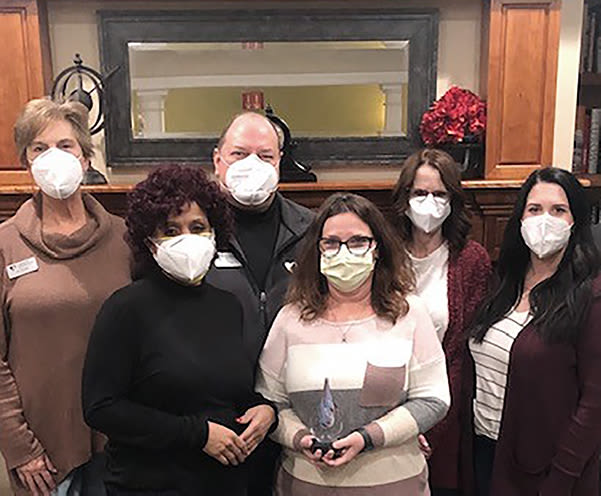 So, encourage your sales teams to be proactive. Sending introduction emails asking when is a good time to call isn't an efficient follow-up strategy, so, as soon as that inquiry comes through their email inbox, they should be reaching for the phone. 
2) Ditch the lingo.
We deal with care level terms, like Independent Living, Assisted Living, and Memory Care, all day, every day. But, for a lot of folks, this may be the first time they're hearing those terms, or, more likely, they don't know how your community defines those terms, so asking what care level they're interested in right out of the gate isn't helpful.  In fact, it may turn people off. 
3) Tell them who you are.
A lot of the people who fill out a form on your website or pick up a phone with questions don't know much about who you are… so tell them! This may seem like a common-sense approach but, a common pitfall for busy sales teams is to call a lead back in response to their inquiry and leave a message similar to "I got your website inquiry. Call me back!" 
In contrast, proactively sending information about services, signature programs, or current initiatives, helps the potential customer move forward in their decision-making process, even if they don't have time to call you back right away. Of course, every sales team member should be a great listener who finds the right fit for every family in search of a senior living solution, but, before that conversation even takes place, you need give families a reason to respond.
4) Set a standard.
No one likes to wait, and, as members of a service industry, it's our responsibility to answer customers', and potential customers' questions as quickly as possible. That's why, at The Hearth, we have a 5-minute response time standard during regular operating hours. By embracing an all-hands-on-deck approach, we ensure that lead inquiries are responded to quickly, and efficiently. 
5) Conduct secret shops…often.
No process is successful without a checks and balances, so testing your sales standards to make sure they're efficient and feasible is a must.  Several companies specialize in conducting secret shops for senior living companies specifically, but, if you're looking to conduct your own shops in-house, apps like Phoner, SwitchUp, and SmartLine provide an easy-to-use option at little-to-no cost. 

To learn more about The Hearth's sales consulting strategy, contact our development team at manage.dev@thehearthllc.net or (315) 849-9277.