The top 12 reasons choose The Hearth for senior living management
Despite demographic trends that favor the senior living industry, too many senior living communities, both new developments and existing buildings, don't live up to their potential in terms of resident satisfaction and wellbeing, nor business success. Owners often struggle with putting in place successful management, and are not able to build a cohesive and sustainable community that's a good place to live and work, while remaining financially sustainable.
Despite their best efforts, and those of their dedicated staff, owners may make progress in one area (sales for example), but lose ground in another (resident satisfaction, for instance). Often, owners tell us they feel like they are always one step behind, never quite achieving the goals of their business.
Senior living management is one of the greatest challenges one can take on in business, and the stakes cannot be higher. Families entrust our communities with the sacred obligation of caring for our cherished elders, who are often medically fragile. Failure in senior living management may mean more than red ink on the balance sheet; it can also have a real adverse impact on residents and their families.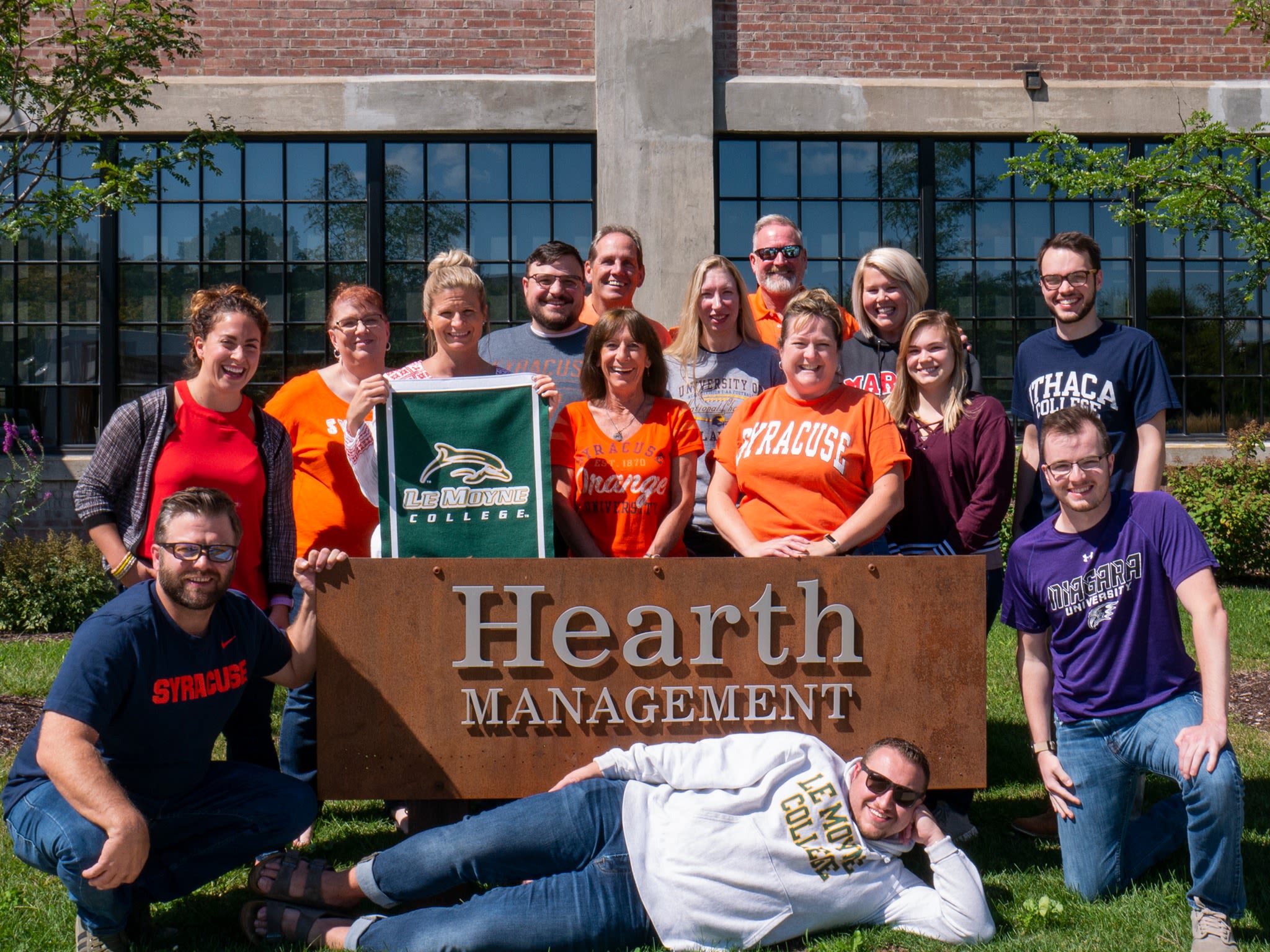 Owners that choose to partner with The Hearth for management of their senior living community are finally able to stabilize and grow their communities, and are almost invariably relieved to hand the management reins to an experienced team of professionals who can implement industry best-practices across every aspect of their business. 
Here are just some of the reasons savvy senior living owners are choosing The Hearth:
Trusted name with over three decade track record: The Hearth has been a leader in the senior living space for 32 years, with both ownership and operations expertise in Independent Living, Assisted Living, and Memory Care. The Hearth is led by CEO Maynard Fahs, one our original founders. His steady hand and people-first strategy has helped make The Hearth the foremost choice for senior living management.
Attentive, hands-on approach: Management excellence takes a keen eye for detail and a dedication to each project with a care and attention that cannot easily be boxed and replicated for every market.  The Hearth incorporates a boutique strategy that provides a brand that carries appeal, value, and excellence through exclusivity. We take a high touch approach to management which is sustained by our high support to campus ratio of 3:1.
Holistic enrichment and wellness programs for residents: Through our signature Live More® programming, we help residents experience overall wellness and live optimally in these eight areas: intellectually, spiritually, emotionally, socially, nutritionally, physically, environmentally, and vocationally.
Continuing education of coaching for staff: Care Connect® is all about the details that make our communities a better place for residents to live and employees to work. Care Connect® equips our employees with the medical, social, and psychological knowledge they need to grow in their careers, and better appreciate and connect with our residents.
Innovative, effective Memory Care: Memory care is the most challenging segment in an already challenging space. The Mosher Gardens Method®, Hearth's signature approach to Memory Care, is a holistic program supporting those living with Alzheimer's and other forms of dementia. 
Recruiting and HR: Recruiting, HR, and staff retention can be one of the biggest challenges of senior living management. Our in-house trained Recruitment teams help ensure top-notch talent in each market while avoiding costly recruitment agency fees. 
Finance: Our finance support team manages accounts payable and receivable, general ledger, fixed assets, banking, budgeting, reporting, financial analytics, and forecasting. In addition to  preparing annual budgets and maintaining statements of profit, loss, and cash flow.
Clinical services and oversight: Our Clinical Services team oversees all wellness programs while maintaining a continuing awareness of each resident's total wellbeing including mental health, dietary needs, and medications.
All-star sales and marketing team to maximize occupancy: Many senior living owners have struggled to adapt to sales and marketing in the digital age, often finding themselves paying outrageous referral fees to third parties for move-ins, while also wasting time with unqualified leads from these same referral sources. Average occupancy at communities managed by The Hearth is 88%, and The Hearth will help you achieve your occupancy goals by implementing first-in-class, in-house marketing, including implementing effective online lead generation through channels such as paid search (PPC), organic search (SEO), and more. 
Efficient, effective and streamlined operations: Our Operations team supervises the procurement and implementation of all resident and team member supplies, and equipment while ensuring ultimate resident and family member satisfaction.
Contact our development team at manage.dev@thehearthllc.net or (315) 849-9277 to learn more about partnering with The Hearth.