Premier senior care
At an affordable rate
Welcome to The Hearth at Gardenside

Find Joy in Everything You Do
Just off the banks of Pages Cove and set amid verdant woodlands, you will discover the idyllic and inviting community of The Hearth at Gardenside in Branford, Connecticut. Here, seniors of all levels of independence enjoy maintenance-free living and premier care in a warm and friendly neighborhood. Choose from Independent Living, Assisted Living, and Memory Care apartments in a variety of floor plans, and receive the right services for your or your loved one's needs, all designed to help you find new fulfillment and joy in each day.
Call us today to schedule a tour and learn more about our daily activities, special events, and services.
Liveliness at Home & Abound

Embrace Your Community
As a resident of The Hearth at Gardenside, you can take advantage of a variety of unique services such as physical, occupational, and speech therapy, as well as an industry-leading caregiver-to-resident ratio. Out in the community, you will love exploring the area's bustling town square, picturesque churches, gourmet restaurants, and historic Blackstone Memorial Library. Find your place at The Hearth at Gardenside today.
Signature Programs

A Difference You Can See & Feel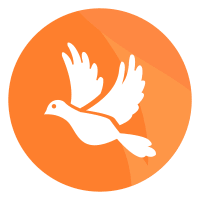 Live More
We get to know you or your loved one on a personal level so we can guide your care and experiences and help you get the most out of life at The Hearth at Gardenside.
Think More
Residents take part in regular cognitive exercises designed to stimulate six essential cognitive domains, maintaining – and even improving – their mental fitness.
Mosher-Gardens Method
Our holistic approach to Memory Care meets residents where they are emotionally, socially, and physically throughout the day, increasing comfort and happiness.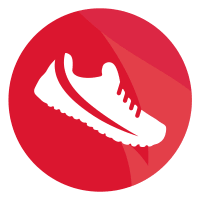 Move More®
Residents are encouraged to explore cardiovascular and strength training exercises in a wide variety of fun, safe, and accessible ways. Physical therapy is also available onsite.  
See this month's calendars
National Alzheimer's Buddies
We're proud to partner with Yale University's Alzheimer's Buddies program, in which students volunteer their time to connect with senior living residents with Alzheimer's and other forms of dementia. From compiling and delivering gift baskets to conducting video calls to lift residents' spirits, National Alzheimer's Buddies are a valued partner of The Hearth. 
Learn more about the National Alzheimer's Buddies program, their mission, and our partnership. 
"My father feels at home at The Hearth of Franklin. I love the residents and staff. Shout out to Heather on the nursing staff. She goes above and beyond in caring for the residents! Thanks Heather!"
-Shannon McNamara