Life happens here, at The Hearth!
At The Hearth at Greenpoint, we help seniors stay healthy and have fun while doing it!
We are a bright, fun, welcoming community where our residents are encouraged to learn new hobbies, meet new friends, and live each day to the fullest, all while enjoying healthy chef-prepared meals and the benefits of regular exercise. Keep reading to learn more about why health and fun go hand-in-hand for overall well-being. 
Healthy lifestyles happen here
Did you know that as many as 50% of seniors are malnourished? As we age, our tastes and appetite change. That, combined with potentially decreased mobility, or medication side effects, can cause a lot of seniors to eat less, or eat worse. (Processed food, anyone?) Residents at The Hearth enjoy chef-prepared meals, made from scratch every day. Meals are balanced with lean proteins, vegetables,and healthy carbohydrates. Specialty diets are available, and residents are encouraged to eat together during meal times, benefiting their physical and emotional well-being.
And it doesn't stop there! With fun options for group exercise every day, residents can increase their balance and stability, maintain muscle tone, prevent bone loss, and reap all of the benefits of regular exercise.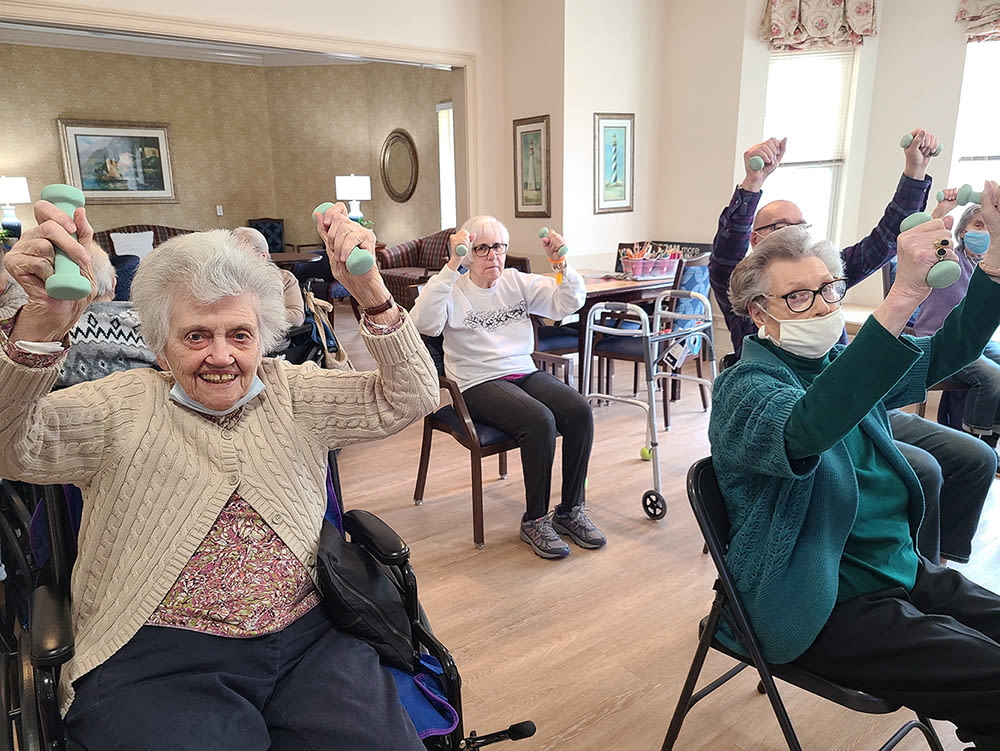 New friendships happen here
According to the Center for Disease Control and Prevention, roughly one in four seniors are socially isolated. That statistic becomes alarming when considering that social isolation is associated with a 50% increased risk of dementia, a 29% increased risk of heart disease and a 32% increased risk of stroke.
At The Hearth at Greenpoint or Resident Ambassador program partners new residents with new friends, so they can start living life to the fullest as soon as they move in. Our full calendar of live entertainment, fun outings, games, crafts, and social hours helps keep our residents engaged, social, and having fun.  
Want to learn more about health, fun, and friendships at The Hearth? Contact us to schedule a visit!